At HOYTS, we're big believers in ambition.
We want you to explore your career, grow with us and reach your full potential. Collaboration is at the heart of everything we do.
You'll have the opportunity to work alongside amazing people and build on each other skills and experience to help our guests Experience More.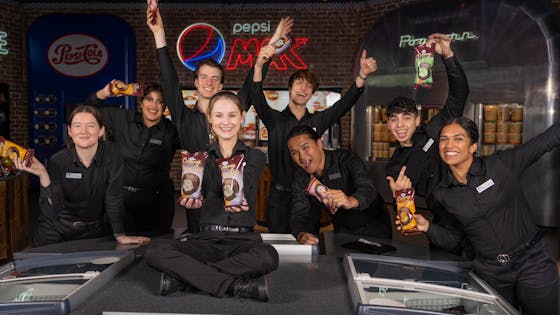 Our Cinema Crew are dedicated to delivering exceptional guest experiences and leaving a lasting impression. Each Cinema employee plays a role in bringing the famous HOYTS brand to life. If you have a love for movies and a passion for working with others, there is a role for you at HOYTS Cinemas!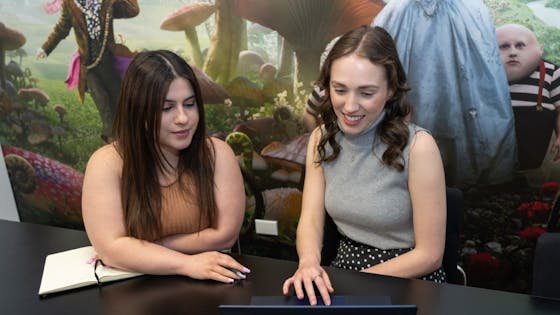 Our Corporate Team are passionate about our mission- to provide the number one entertainment experience in Australia & New Zealand. With offices conveniently located in Sydney, Melbourne, Brisbane, Perth, Adelaide, and Auckland, there are plenty of opportunities for you to start and develop your career with us!
Why join HOYTS?
People love working at HOYTS because of our unbeatable culture. We invest in our employee's development and happiness, creating a progressive, exciting and supportive environment.
We're all working together and towards the same goal, so you can count on us to provide you with a clear idea of your role and what's involved. Not only will you be doing a job you love, you'll also be doing it with a brilliant, supportive team who you'll never forget.
Last but not least, we recognise the work you put in and in return offer amazing perks and benefits (like 50c movie tickets!)
10 things to look forward to
1
Be yourself
We want people to have the confidence to be courageous and be themselves.
2
Feel Welcome
Right from the moment you join us, we'll help you settle in and make sure you have all the right training and tools to be successful in your role.
3
Make a difference
Supporting our charities through volunteering and fundraising means you can make a real difference to our guests and the local community.
4
Share our passion
We want you to care for our guests by sharing your passion of the movies and customer service.
5
Have Fun
We're a social and friendly bunch, and one of the top words our people use to describe working for HOYTS is 'fun'. Come join us!
6
Do the Right Thing
We look for people who are honest and take accountability for their actions. Punctuality is important to us, and it needs to be important to you.
7
Exceed Expectations
We want you to challenge yourself at work and look for ways to improve.
8
Succeed
Whether you're hungry to help lead our business or just to be the best employee in the company, we'll make sure you've got everything you need.
9
Be Recognised
Real recognition feels great, we know that, so whatever your role, we'll reward you for working hard and helping our business shine.
10
Be Valued
Our company values are real, we shape our life around our FIERCE values.