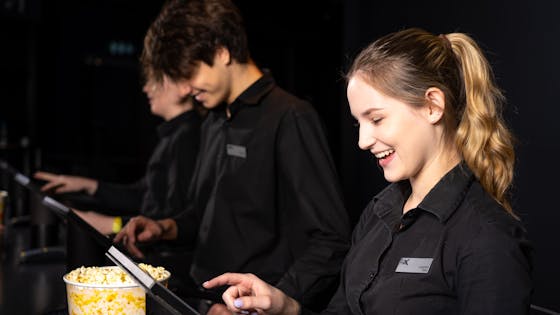 Want a glimpse of what it's like working at our cinemas? From making our delicious popcorn to serving our loyal guests, our Crew Member, Claudia, will take you on an exciting tour to show you what a typical day at HOYTS Cinema looks like!
Employee Benefits
We want our team to enjoy their experience working at HOYTS. That's why we have a great range of benefits on offer, including discounted movie tickets, candy bar items, as well as a range of other great offers for healthcare, wellness, retail, and social programs.
Our Hiring Process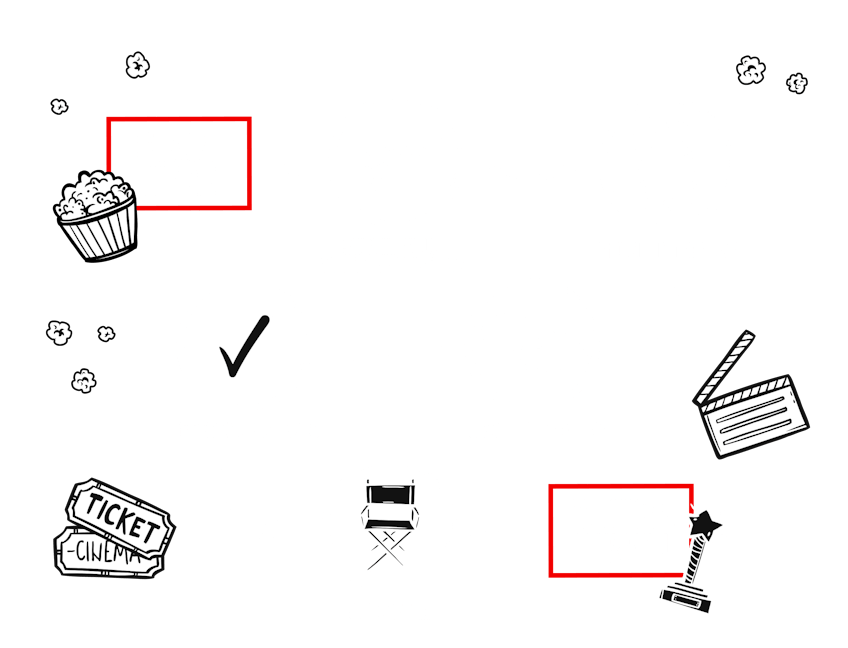 Frequently Asked Questions
The HOYTS Group prides itself on recruiting the right people into the right roles and we're always looking for vibrant, innovative team members in all parts of our business to join our team to help us achieve and deliver on our Experience More promise for our customers, clients and colleagues. The minimum age to gain employment at a HOYTS cinema in every state is 15 years old excluding South Australia, which is 16 years old.

Our cinemas are open from 9am to midnight, seven days a week.

HOYTS is open 365 days of the year.

Some shifts can start as early as 7am and finish as late as 3am. Rostered shifts are usually 4 hours in length.You'll be expected to organise your own transport to and from work so please consider this when submitting your availabilities.

That's okay! We offer a flexible roster for all crew. You just need to specify your availability on your application when you apply online.

Employment at HOYTS is on a part-time basis, you will be offered a minimum of 8 hours per week. This can be reduced by mutual agreement.

You'll be expected to communicate your availability both during term and holiday periods. If at any time you wish to take time off, you can submit a leave request.

We are available to our guests every day of the year including holidays, late nights and anytime people want to escape from their world and join ours. You'll be expected to work when the action and business is at its peak. We ask that our team members have availability on Tuesday, Friday and weekends as a minimum.

From an industry standpoint, we require our crew to be over the age of 15 years old. Employees will be required to check movies where the classification may be MA15+.

Once you upload your video application, our team will review. If the opportunity for an interview arises during this time, the cinema team will contact you and invite you in for a group interview.

HOYTS pays junior rates based on age until the adult rate applies at 21 years old.

As part of the cinema team, you will be paid weekly on Fridays.

Yes. As HOYTS cinemas are licenced venues, we require all employees 18 years and older to have their Responsible Service of Alcohol (RSA) certification.