Forget chocolates, deliver blockbuster results for your school or chosen charity with HOYTS Movie Vouchers!
Reach your fundraising goal in no time with up to 50% off top ticket prices. All of our HOYTS FUNdraising Packs are risk-free, with no upfront cost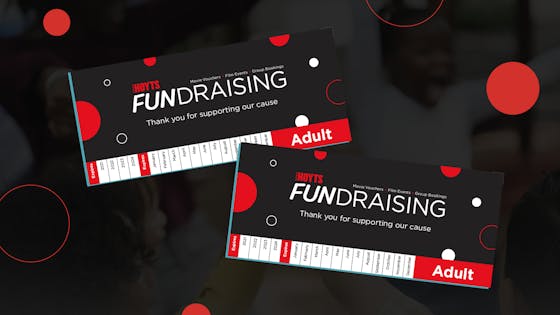 Adult Pack - 5x Adult Vouchers
Buy for $55 - Sell for $65 - $10 profit per pack! - Save up to $35 Valid for any general admission session*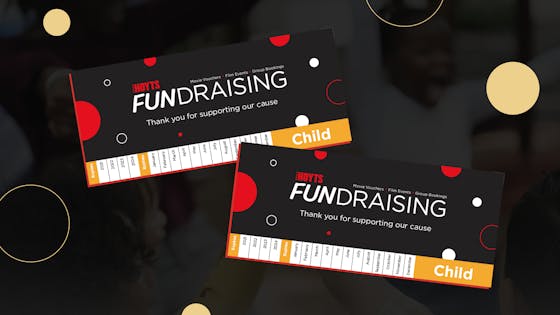 Child Pack - 5x Child Vouchers
Buy for $45 - Sell for $55 - $10 profit per pack! - Save up to 50% Valid for any general admission session*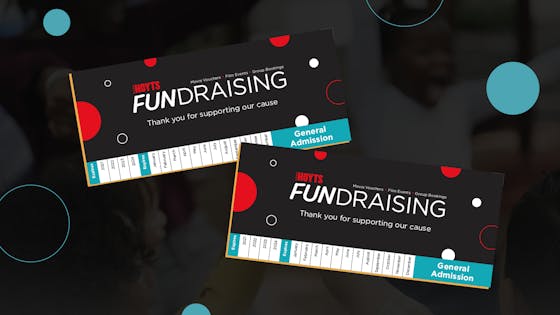 Bargain Pack - 5x Movie Vouchers
Buy for $45 - Sell for $55 - $10 profit per pack! - Save up to $65 Valid for any general admission session Mon-Thu*
Want to find out more?
Sign the Acknowledgement here and email us at [email protected] to start your fundraising journey today! *T&Cs apply. Not valid public holidays. 
Information pack
FAQs
There is no upfront cost to you. When you collect the Supporter Order Forms you also collect payment. This way, you only order the quantity of HOYTS Movie FUNdraiser Packs you have received payment for.

You must be a school, sporting club, charity or similar fundraising organisation to qualify. We cannot accept corporate groups or individuals. If you do not qualify, please contact us to explore other opportunities for bulk purchases.

Yes, as a Fundraiser Organiser you need to purchase a minimum of 20 HOYTS Movie FUNdraiser Packs, in any combination, at anytime. For example: 10 Adult and 10 Child Packs.

Your organisation saves up to 50% on top box office prices and with the recommended sale price, your supporters will be saving between $5.00 and $11.00 per voucher.

The vouchers are valid for 3 years and 3 months from the date you, as the HOYTS Fundraiser Organiser, purchase the vouchers from HOYTS.

Please refer to the Organiser Order Form for Voucher Terms and Conditions.

Your HOYTS Movie FUNdraiser Packs will be couriered to you in approximately 3-5 business days after we have received payment.

Yes! We can help organise a movie screening for you and your Supporters. Please contact us for more information.