The best seat in the house
At HOYTS, we know that luxury is more than an experience – it's a state of mind. That's exactly what HOYTS LUX is about. Combined with our bespoke menu, signature cocktails, spacious bar and lounge areas, and in-cinema service, it's the ultimate dine-in cinema experience.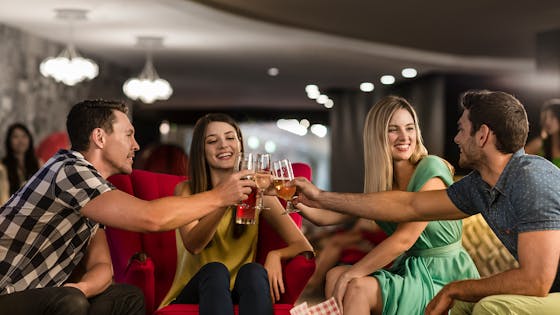 Relax and unwind before your movie
With a renowned international wine list, comprehensive range of top-shelf spirits and cocktails, our spacious bar and lounge areas let you relax and unwind before your movie begins.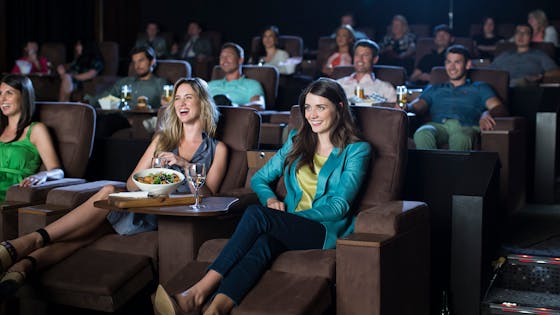 Recline in luxury
HOYTS LUX cinemas are optimised for luxury over capacity, meaning you can avoid the crowds and enjoy the latest blockbusters on your special night out. But to full immerse yourself in luxury, you need superior comfort. That's why the seats at HOYTS are our signature extra-comfy recliners. They're comfier, spacious, boast extra legroom and even feature a table so you can enjoy your food and beverages.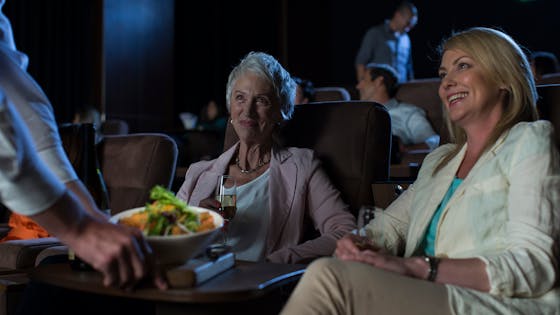 Service at your fingertips
Enjoy from a selection of gourmet food and a fully stocked bar, get it all delivered straight to your seat. Simply press the call button located on your seat to order more throughout your movie.
Discover the premium dine in experience
With gourmet quality ingredients and traditional flavours, indulge in the ultimate dine in cinema experience.
Book this space
Whether you're planning a staff night out or a formal corporate function, HOYTS LUX is the ideal venue for an incredible experience. HOYTS LUX cinemas are available for private screening bookings, corporate functions like presentations, workshops, meetings, as well as team building or VIP events and much more.
HOYTS LUX available at select cinemas
*Bar and lounge access not available at Wetherill Park. In seat ordering is available 15 minutes prior to the session commencement. Please arrive early for seating and to place your order.
Call buttons are not available at Currambine and Warwick.
Complimentary popcorn and soft drink is not available at Carousel, Currambine, Green Hills, Karrinyup, Midland Gate, Tea Tree Plaza, Warwick and Wetherill Park.